The sides and roof go on.
Here's the garage- full size door – a bit of a narrow space (800mm) but that's as much as they could extend.
We'll be able to get a coupe of MTBs and a couple of road bikes in there (plus a surfboard and telescopic ladder for getting up to the roof)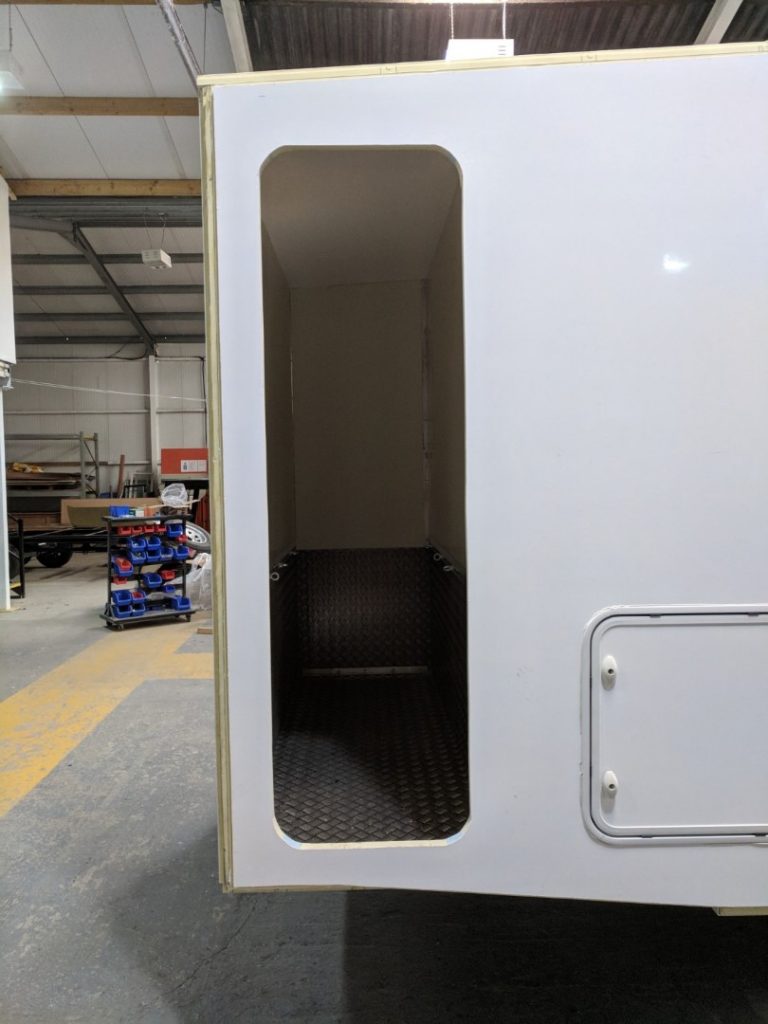 The garage has some ally tread to protect the walls, it will have a power point, a drain and ventilation plus lighting.
It can then double up as a drying room.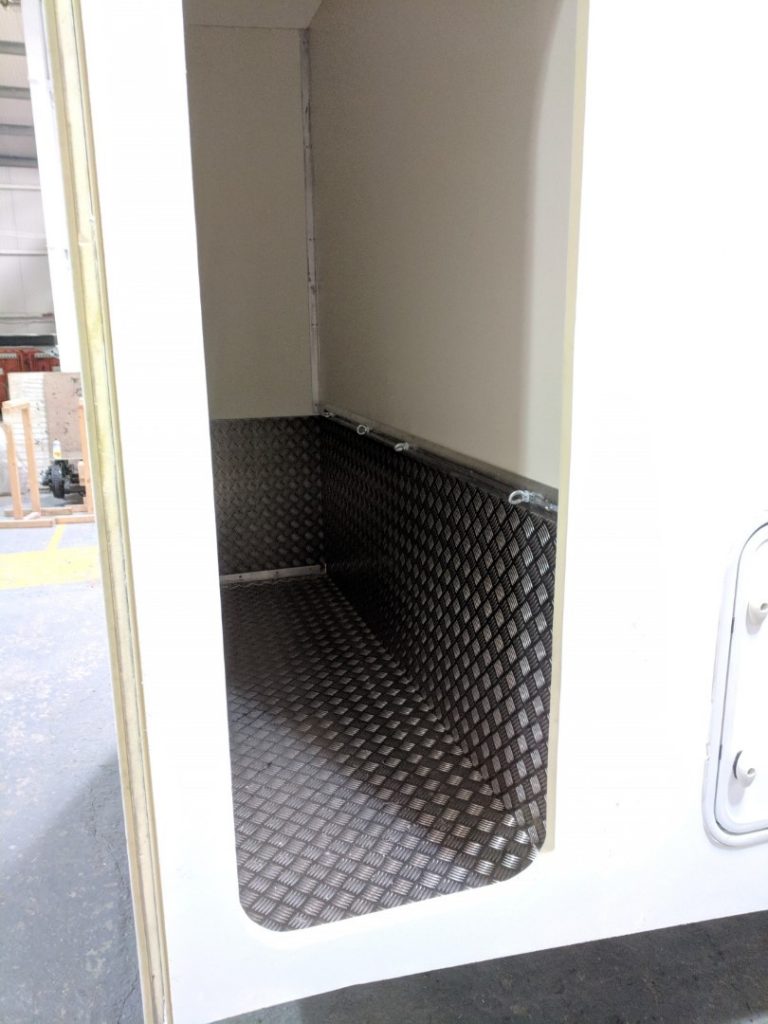 The slide out appears to be marked out – I guess that will be cut out out some point.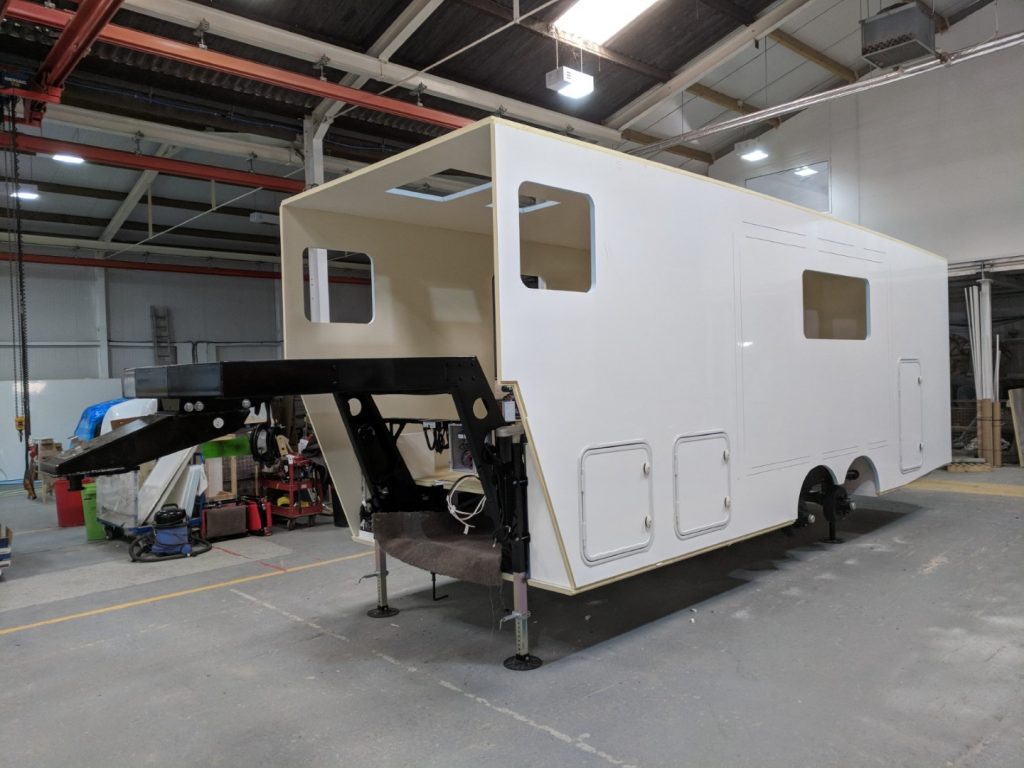 The nose cone will sit on the front of the chassis which goes over the back of the pickup.